Children and adults with special health care needs will benefit from seeing our dentist with specific training to cater to these needs. People with special health care needs may have a physical, developmental, emotional, mental, or sensory impairment or may be affected by an oral-facial disorder or another condition.
Our dental office has experience in treating children with a wide range of needs, and we find helping them extremely rewarding. We can help children who have conditions that include:
Cerebral palsy
Autism
Down's syndrome
ADHD and ADD
Learning and developmental disabilities
Vision and hearing issues
Oral-facial conditions like cleft palate
Our pediatric dentists have received additional training in helping kids with special needs, and we understand the wide range of issues these children can face and how best to accommodate and help them. Our training helps us understand disabilities and the behaviors that accompany them, and we treat our special needs patients with care and compassion using advanced behavioral techniques to help them feel more comfortable and relaxed.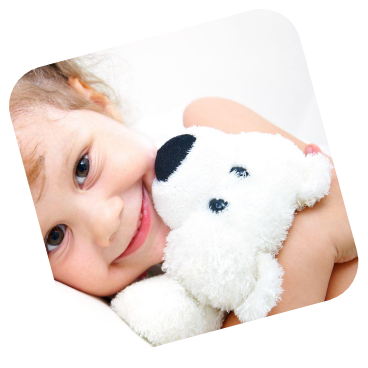 When you bring your child to see our kids dentists, there is no need to be concerned as we understand the challenges they face and can help them. Children who have special health needs need routine pediatric dental care, but they often require additional dental care as well. Our dental care treatments for children with special health care needs include:
We approach their dental care quite differently compared with a regular dentist.
How We Help Our Special Needs Patients
Because we are aware of our patients' additional needs, we tailor our approach specifically to help them using our advanced training in this field of dentistry. For example, a child with autism may be averse to change, so we can ensure they experience the same environment and see the same team at every appointment, so they feel that more comfortable.
We take a systematic approach toward the examination and treatment of special needs patients, helping to keep appointments short when needed. However, often patients needing extra help require longer appointments and a more flexible schedule, and a slower approach toward receiving dental care comfortably.
We allow plenty of time to help treat more sensitive patients and may suggest scheduling appointments at times when our dental clinic is a little quieter and especially for those with sensory issues.
Dr. Tracy and Dr. Igor can liaise closely with you about their treatment to discover how we can help make them more comfortable, and we will make sure you are involved in all treatment planning.
Sedation Dentistry for Children with Special Needs
Some children can cope with dental care, but others are more nervous or anxious or may have physical or emotional issues that make dental care more challenging to provide. We want to ensure your child feels as comfortable and relaxed as possible when in our care, so if needed, we can provide sedation dentistry, including nitrous oxide conscious sedation and IV sedation.
Those with severe disabilities or who need extensive or complicated dental care may need general anesthesia provided in a hospital setting.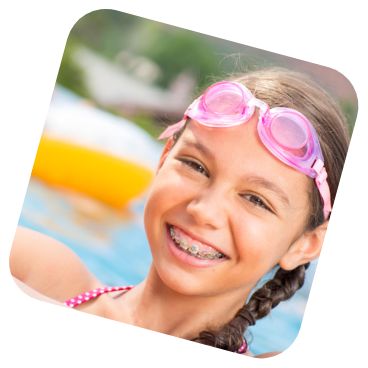 Our dentists Dr. Khabensky DDS and Dr. Kim DDS treat every child visiting our practice with gentleness, kindness, and compassion, but we take extra special care of our patients who have additional needs. We aim for every child who sees us to receive high-quality dental care so they can enjoy optimal oral health.
Pediatric Dentistry Center
2148 Ocean Ave, Ste 401A
Brooklyn, NY 11229
☎ 718-339-1810
DISCLAIMER: PLEASE READ CAREFULLY
The information on this website is to provide a general pediatric dentistry information. In no way does any of the information provided reflect a definitive treatment advice. It is important to consult a best in class pediatric dentist in Brooklyn regarding ANY questions or issues. A thorough dental evaluation should ALWAYS be performed for an accurate diagnosis and treatment plan. Be sure to call your local kids dentist or pediatric dentist Dr. Igor Khabensky DDS or Dr. Tracy Kim, to schedule a consultation.