If you have active kids, you may want to put your emergency pediatric dentist on speed-dial, especially when your Brooklyn children's emergency dentist offers same day appointments for the patients with pain. Whether your child has a tooth knocked out from a football game or a fall pushed a tooth up into his jaw while he was out riding his skateboard, the best dentist for kids offers a same day appointment for all emergency or urgent needs.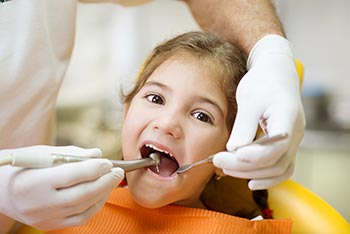 When your child has a toothache, both of you want help as quickly as possible. A same day appointment for the patients with pain remains an important goal for your dentist who provides pediatric urgency care in Brooklyn. Not only does the best pediatric dentist work to schedule a same day appointment for all emergency or urgent needs, but you can call for emergencies that occur after hours.
Because injuries or toothaches often don't occur conveniently, during regular dentist's office hours, your special needs pediatric dentist at Brooklyn Pediatric Dentistry Center provides a kid-friendly environment to soothe and alleviate your child's pain. An emergency dentist for kids is a role that's highly specialized and always in demand.
Same Day Appointment for All Emergency or Urgent Needs
Understanding what your emergency pediatric dentist does and how he helps your children makes a stressful situation more bearable. Call your pediatric dentist in Brooklyn to find out what precautions you need to take before bringing in your child for treatment. Some steps, like packing the injury with gauze, may be easy to remember, but others, like finding the broken piece of tooth and placing it in a glass of milk, may be new to you.
Some of the more common reasons you may need to bring your kids to a pediatric urgent care in Brooklyn include:
A Children's Emergency Dentist Treats Many Injuries
Accidents and trauma from sports, sibling play or other outdoor activities can result in severe injury to your children's mouths. These injuries can cause severe pain and long-lasting consequences if not treated quickly and correctly. Go to your local emergency room in Brooklyn if your child experiences severe swelling of the face or gums, bleeding that can't be controlled, or any sudden, painful blow to the head, face or jaw. Other injuries may need to be assessed first before your emergency dentist can help your child fix the issues in the mouth.
Wearing mouthguards during sports and helping your child be aware of consequences from risky behaviors can help prevent many of the dental injuries you may face. Building a good relationship with your emergency pediatric dentist makes any injury less stressful for both you and your children. Your emergency pediatric dentist provides quick relief for your children's pain and other symptoms. Knowing how you can help your child makes life's accidents and pains quicker to heal and easier to manage.
Do you have any questions about the Emergency Pediatric Dental Care in Brooklyn? For more information or to schedule an appointment with the best rated pediatric dentist in Brooklyn Igor Khabensky DDS of Brooklyn Pediatric Dentistry Center? Please contact our kids dentistry center for consultation with the kids dentist Igor Khabensky DDS.
Pediatric Dentistry Center
2148 Ocean Ave, Ste 401A
Brooklyn, NY 11229
☎ 718-339-1810
DISCLAIMER: PLEASE READ CAREFULLY
The information on this website is to provide a general pediatric dentistry information. In no way does any of the information provided reflect a definitive treatment advice. It is important to consult a best in class pediatric dentist in Brooklyn regarding ANY questions or issues. A thorough dental evaluation should ALWAYS be performed for an accurate diagnosis and treatment plan. Be sure to call your local kids dentist or pediatric dentist Dr. Igor Khabensky DDS or Dr. Tracy Kim, to schedule a consultation.