Older children who want to express their individuality may consider a tongue piercing or another oral piercing. It's possible to have oral piercings in the lip, cheek, or even in the frenum. The frenum is a small piece of tissue connecting your tongue or lips to the floor of your mouth or your gums. Some people also choose to pierce the uvula, a piece of tissue right at the back of the throat.
Although children may consider a tongue piercing cool, it can carry some significant risks and complications. The mouth is filled with bacteria at any given time, and a piercing allows these bacteria to get into oral tissues and even in the bloodstream, causing infection and swelling.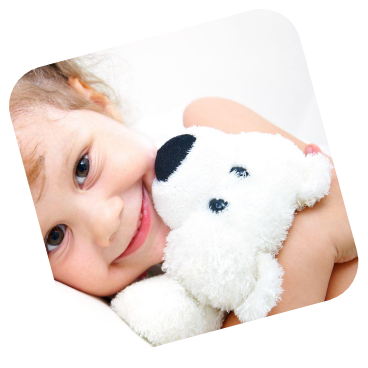 An infected tongue piercing can be particularly dangerous as it can make it difficult to breathe. Also, the tongue contains lots of blood vessels, which, if pierced, can cause extensive bleeding. The nerves in the tongue can be damaged, and while the damage may be temporary, sometimes this effect is long-lasting.
Here are some other reasons why tongue piercings aren't cool:
An oral piercing can make it harder to swallow, chew, or speak clearly.
Unattractively, tongue piercings can make you drool.
Clicking a tongue piercing against your teeth or gums will damage them. It can crack or chip teeth and wear away delicate gum tissue so that tooth roots become exposed.
A more severe break in a tooth can damage it so badly that it needs root canal therapy to fix it or will even need extracting.
Oral piercings can lead to serious conditions, including gum disease, and having a tongue piercing in unhygienic circumstances can lead to hepatitis B and hepatitis C.
Some people have an allergic reaction to the metal used in tongue piercings or other oral piercings.
The jewelry used in oral piercings can break in the mouth, potentially causing a choking hazard.
Children with heart conditions should definitely avoid any form of oral piercing as the bacteria in the mouth can cause a condition that damages heart valves.
Kids with autoimmune diseases or who have diabetes or hemophilia should avoid tongue piercings or any oral piercings as these conditions can make it harder for the piercing to heal properly, increasing the risk of complications.
What to Do If Your Child Wants a Tongue Piercing?
If you lose the argument against your child having a tongue piercing or another oral piercing, there are some things you can do to at least help them get their piercing more safely. Make sure they are up-to-date with all their vaccinations and especially:
Choose a piercing shop together and make sure it is licensed, so the piercer is properly trained. Check to ensure that everyone working in the shop has received the proper vaccinations. The piercer should wash their hands thoroughly beforehand with antibacterial soap; they must use fresh, disposable gloves. Make sure only a brand-new needle, sterilized tools, or single-use tools are used during the piercing procedure. The jewelry should be made from surgical steel or gold.
Make sure your child receives proper instructions on how to care for the oral piercing afterward. It can take three or four weeks for a piercing to heal, and it's important to keep it clean during this time. They shouldn't kiss anyone during healing and should avoid sharing utensils, so they don't come into contact with anyone else's saliva. If they play sports, they must wear a mouthguard and ideally remove the jewelry while playing.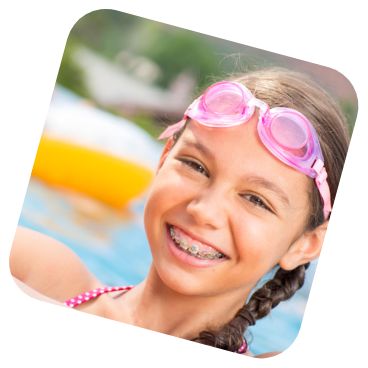 Keep an eye out for any signs of infection that include:
pain
additional saliva production
swelling around the piercing
Other signs include:
excessive bleeding
discharge
nasty smell
An infected piercing can cause a rash and fever.
Do you have any questions about piercing? Would you like to schedule an appointment with the top rated kids and teens dentists Dr. Igor Khabensky DDS and Dr. Tracy Kim, DDS that are considered an experts in preventative dentistry? Please contact our dental office for a consultation.
Pediatric Dentistry Center
2148 Ocean Ave, Ste 401A
Brooklyn, NY 11229
☎ 718-339-1810
DISCLAIMER: PLEASE READ CAREFULLY
The information on this website is to provide a general pediatric dentistry information. In no way does any of the information provided reflect a definitive treatment advice. It is important to consult a best in class pediatric dentist in Brooklyn regarding ANY questions or issues. A thorough dental evaluation should ALWAYS be performed for an accurate diagnosis and treatment plan. Be sure to call your local kids dentist or pediatric dentist Dr. Igor Khabensky DDS or Dr. Tracy Kim, to schedule a consultation.